Dr Rebecca Goodman
May 23, 2019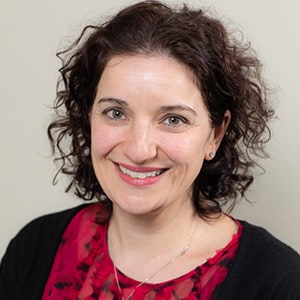 Dr Rebecca Goodman's passion for health began with a Bachelor of Pharmacy at Sydney University in 1995. She completed her medical degree in 2003 at Flinders University, Adelaide, and has worked as a GP for over 12 years.
Rebecca worked extensively in paediatrics at the Women's and Children's hospital in Adelaide, completing her Diploma in Child Health. She moved to Darwin for 5 years and gained her fellowship in General Practice in 2007. She broadened her skill set to include Aboriginal health and Women's and Sexual Health (including Implanon and  IUD insertions). She also completed a Masters of Public Health during her time in Darwin.
Rebecca is passionate about medicine, evidenced by the care she gives her patients. "Being a doctor is a privilege. It's an honour to serve the community in providing medical care," she said.
In her free time, when she's not chasing after her two young children, Rebecca likes to travel, read and spend time with family and friends.