Women's Health Week by Dr Rebecca Goodman
September 5, 2021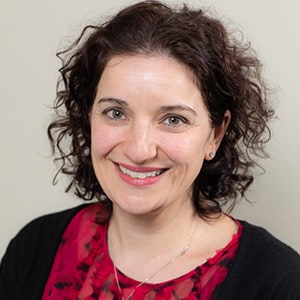 Women's Health Week is celebrated from 6 – 10th September.
It provides an important opportunity to reflect on the different health needs of women.
Women often take on the responsibility and care of their entire family's health and put their own needs last.
It is important and essential they also set aside time for their own health and wellbeing. We're encouraging all women to make an appointment for their own health check, and ensure their screenings are up-to-date.
Essential Health Screening for Women
While most women know to start screening for breast and cervical cancers, they often overlook their vulnerability to bowel cancer and heart disease. These conditions cause significant mortality in women and regular screening is essential for early detection and best possible outcomes.
It is important to state that these are screening recommendations but if women have any symptoms of concern it is advised they make an appointment to discuss with their GP as soon as possible.
Health Care Assessments
Women aged 45 to 49 years who are at risk of developing chronic disease and all women over 75 years can have comprehensive health assessments with their GP and practice nurse. These assessments are funded by Medicare and incur no out-of-pocket expenses.