Nicole Frost: Flex-Ability Physio
September 7, 2020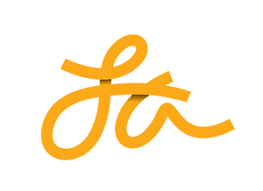 Welcome Nicole Frost, Flex-Ability Physio to Bulli Medical Practice.
Nicole will be available for consultations on:
Tuesday afternoon/evening
Thursday mornings
Friday mornings
Nicole also offers telehealth consultation services for clients Australia wide.
About Nicole:
Since graduating from the University of Sydney with first class honours in 1997 (BAppSci (Physio) hons), Nicole has continued to pursue a range of professional education to develop her clinical skills, along with conference attendances, research and publications and providing mentoring and training to colleagues.
She founded Phytness HealthCare in 2004 and has now moved her attention to Flex-Ability Physio to allow her to focus on her clinical and academic interests.
Services:
Nicole offers client services predominantly in the following areas:
Spinal, hip and pelvic disorders (including complex/chronic pain issues involving other body areas with underlying movement control problems of the spine/pelvis/hips)
Joint stability training including Real Time Ultrasound Biofeedback when needed
Clinical Pilates
Management of Hypermobility (Connective Tissue) Disorders (eg: Ehlers Danlos) and associated issues
Consultations:
Due to the nature of the services offered, and to allow for detailed assessment and effective client education, consultations are all extended in time.
Generally consultations are:
1 hour for initial consultations ($140)
45 minutes for follow up ($105)
Shorter or longer consultations can be arranged as clinically indicated for the individual client.
Please note, bulk-billing is not available, but rebates towards the scheduled costs are claimable from Medicare and Health Funds. Workcover and Third Party clients' fees are billed to their insurer.
Bookings/Contact details:
Website: www.flexabilityphysio.com.au (Online booking available via the website link)
Email: info@flexabilityphysio.com.au or nicole@flexabilityphysio.com.au
Phone: 02 8328 1359