Face-to-Face Appointments and Physical Distancing
May 22, 2020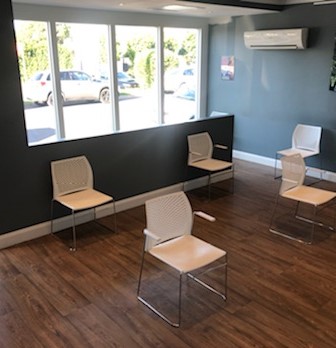 We continue to provide face-to-face consultations for existing and new patients to meet everyone's healthcare needs.
As COVID-19 restrictions ease, and we increase face-to-face appointments, we need your help to ensure we meet physical distancing guidelines in our waiting room.
If you are coming into the practice for an appointment:
Please arrive on time or only a couple of minutes early for your appointment.
When you arrive, press the intercom and wait for our reception staff to ask you some questions.
If there are already too many patients in the waiting room, you may be asked to take a seat outside or to return to your vehicle to wait. We will call you when the doctor is available.
If you aren't able to wait outside or return to your vehicle, you may be asked to wait in one of our other rooms until your doctor is available.
If possible, please limit the number of people attending the appointment to one patient and their carer if required.
Thanks for your ongoing cooperation and patience.