National Skin Cancer Awareness Week
November 15, 2019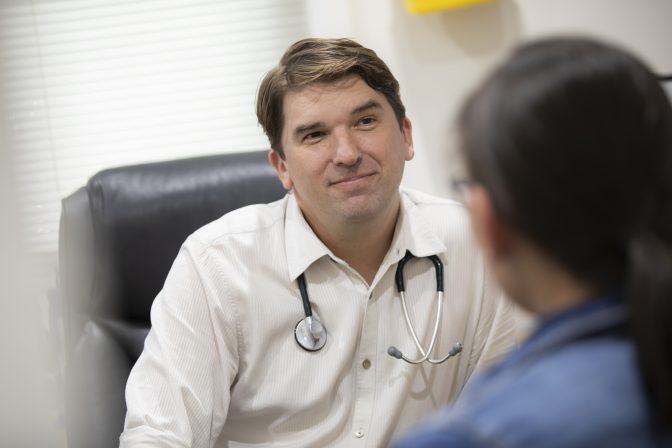 November 17 – 23 is National Skin Cancer Awareness Week.
Australia has the highest rates of melanoma in the world.
2 in 3 Australians are diagnosed with some form of skin cancer by the age of 70.
Melanoma is the third most common cancer in Australia, with a death every five hours due to melanoma.
"The good news is that melanoma is often identifiable at an early stage where simple treatment can result in a complete cure," said Dr Michael Hanson.
Dr Hanson has considerable experience in skin cancer screening and management. He worked as a doctor in Queensland (which has the highest rates of skin cancer in Australia) and was mentored by a clinician from the Melanoma Institute.
Sun Protection
As part of National Skin Cancer Awareness Week, all Australians are urged to use the five forms of sun protection:
Slip on sun-protective clothing
Slop on SPF30 (or higher) broad-spectrum, water-resistant sunscreen
Slap on a broad-brimmed hat
Seek shade
Slide on sunglasses.
A combination of these measures, along with getting to know your skin and regularly checking for any changes, are the keys to reducing your skin cancer risk.
Skin Checks
Try to become familiar with the look of your skin, so you can pick up any changes that might suggest a skin cancer. Look for:
any crusty, non-healing sores
small lumps that are red, pale or pearly in colour
new spots, freckles or any moles changing in colour, thickness or shape over a period of weeks to months.
If you notice a strange new mole on your skin or an old mole that's started changing, it's important to see your GP right away. Some people at higher risk require regular, planned skin assessments. At Bulli Medical Practice, Dr. Hanson leads our Skin Check Clinic but skin check consultations are provided by all GPs upon request.
Book an appointment online or call reception on 4284 4622.