Rare Diseases Day: 28 February
February 1, 2021
Rare Disease Day 2021 is fast approaching. An individual disease is classified as "rare" if it affects less than 5/10 000 people, but collectively around 2 million Australians and 24 000 Wollongong residents live with a rare disease.
Rare diseases are often less understood and less recognised by the general public as well as health professionals who infrequently come across these conditions. Individuals living with rare diseases face many challenges and costs in obtaining a diagnosis and the treatment and support they need.
One disorder that falls under the "rare diseases" classification is POTS or Postural Orthostatic Tachycardia Syndrome. This disorder involves a failure of the sufferer's body to compensate for the usual pooling of blood in the lower body upon standing. People with POTS will experience a significant rise in heart rate on standing in an effort to compensate for this pooling and as a result of the difficulty maintaining blood to the upper parts of the body may faint or come close to it and experience symptoms such as fatigue, shortness of breath, exercise intolerance, nausea, difficulty concentrating, headaches, pain or coldness. The mechanisms and causes of POTS are not fully understood but it has been associated with other conditions such as Ehlers Danlos Syndrome (EDS: a group of rare conditions that present with hypermobility and a range of other symptoms).
The impacts of POTS, EDS and their related conditions, like many rare diseases, may not be outwardly visible, yet sufferers may face many challenges in their day to day life as a result of the disorders. Understanding from the community and support for research efforts into rare diseases have the potential to make a significant positive difference to the lives of those living with rare diseases.
References and resources: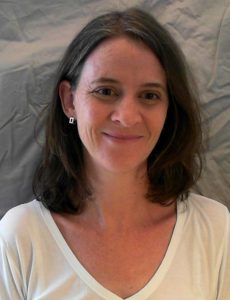 Nicole has over 20 years' clinical experience as a physiotherapist since graduating from The University of Sydney with honours. Nicole consults from Bulli Medical Practice as well as offering telehealth consultations to patients Australia wide. She enjoys working with clients to manage complex conditions including those related to Hypermobility Spectrum Disorders, Ehlers Danlos Syndrome etc. Nicole also enjoys coordinating networking and professional development activities for the multidisciplinary Hypermobility Special Interest Group.
Nicole is available for appointments Tuesday afternoon/evenings, Thursday mornings, Friday mornings
www.flexabilityphysio.com.au (Online booking available via the website link)
Contact: info@flexabilityphysio.com.au or nicole@flexabilityphysio.com.au
(02) 8328 1359