Prevent Diabetes
July 11, 2020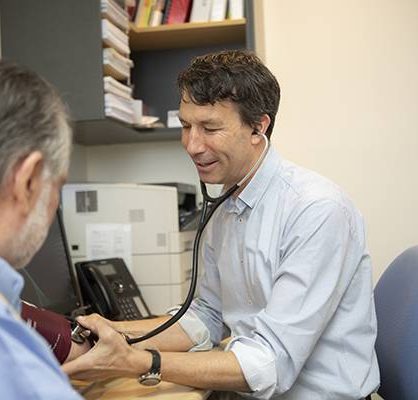 Type 2 diabetes is a leading cause of blindness, amputation, heart disease, kidney failure and early death.
National Diabetes Week is 12 – 18 July and Bulli Medical Practice is creating awareness about the condition throughout July.
Sadly, the prevalence of diabetes in the Illawarra/Shoalhaven region continues to rise.
Those most at risk of developing Type 2 diabetes:
with a family history of diabetes
aged 55 years + (risk increases with age)
aged 45 years + and overweight and/or high blood pressure
over 35 years and from an Aboriginal or Torres Strait Islander background
over 35 years and from Pacific Island, Indian subcontinent or Chinese cultural background
women who have given birth to a child over 4.5 kgs (9 lbs) or had gestational diabetes or Polycystic Ovarian Syndrome.
Health assessments for people aged 45 – 49 years
If you are aged between 45 and 49 years, you're entitled to a health assessment with one of our practice nurses and GP. Health assessments establish your risk of developing diabetes or
other chronic health condition. They also determine any lifestyle changes or other measures that will help prevent or delay the onset of chronic disease.
"Health assessments are a great opportunity to gauge your overall health and make sure you are up to date with screenings, immunisations and other preventative checks. This will help to
ensure that you'll stay healthy in middle-age and beyond," said Dr Jeff Hall.
Book your 45 -49 year health assessment by contacting reception on 4284 4622.
Reduce your risk of diabetes
Important lifestyle changes to delay or prevent the onset of diabetes include:
maintaining a healthy weight
keeping physically active
eating foods low in fat, salt and sugar
keeping your blood pressure and cholesterol in check.